Gather is an intimate portrait of the growing movement amongst Native Americans to reclaim their spiritual, political and cultural identities through food sovereignty, while battling the trauma of centuries of genocide.
Gather follows Nephi Craig, a chef from the White Mountain Apache Nation (Arizona), opening an indigenous café as a nutritional recovery clinic; Elsie Dubray, a young scientist from the Cheyenne River Sioux Nation (South Dakota), conducting landmark studies on bison; and the Ancestral Guard, a group of environmental activists from the Yurok Nation (Northern California), trying to save the Klamath river.
Screen Gather
Gather will be available for community screenings in Indian Country and indigenous communities globally beginning in the Fall of 2020. Priority will be given to organizations working in food sovereignty.
Gather will be available for community screenings outside Indian Country as well as educational screenings later in 2020.
Please fill out the following form and we'll be in contact as soon as possible.
Book Screening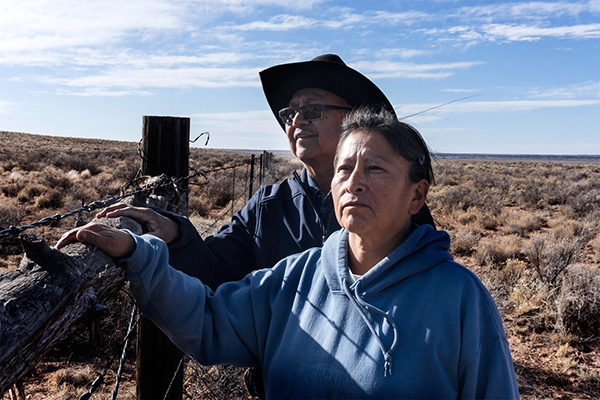 Navajo Beef Brings Traditional Practices and Modern Business to Ranching
On 300,000 acres of Northeastern Arizona, the Navajo Nation is producing nutritious beef for the reservation—and beyond.
Native Hawai'ians restore centuries-old fish 'refrigerators'
Native Hawai'ians are reclaiming a major part of their food chain by restoring or maintaining its traditional aquaculture —the Hawai'ian loko i'a, or fishponds. In the process, they are also nurturing their culture.